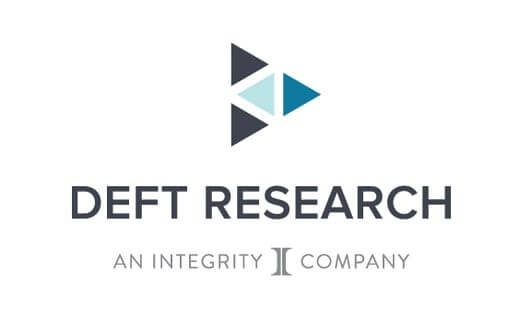 You're invited to join a free, hour-long webinar where Deft Research will join Rebellis Group to discuss and share select insights from our 2023 Medicare Shopping and Switching Study.
Rebellis Group, a government programs consulting firm focused on healthcare, invited Deft Research Vice President of Client Services, Rob Lourenço, to join Rebellis Group's Betsy Seals and John Selby to present some key findings — and you can watch!
What They Will Address:
Although reimbursement rates are coming down for carriers, where are they going from a benefit perspective? In this webinar, Deft Research and Rebellis Group present how plans are expected to balance reimbursement changes and benefits in 2024. They've surveyed nearly 5,000 seniors during the AEP — and after. As a result of the approach, they not only got the best insight into what seniors thought and did, but also got insights into when. Sound interesting? Then please join!
Webinar Details
Title: How will plans balance reimbursement changes and benefits in 2024?
Date: Thursday, March 30th
Time: 2:00 – 3:00 PM ET